Catherine Stevenson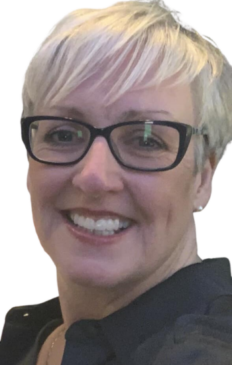 Together Active Trustee and Safeguarding Lead
Cath has worked for Staffordshire County Council since 2000, initially in training and development before moving to Road Safety and Sustainable Travel in 2004.  Since 2006 she has managed the Bikeability National Cycle Training programme for the county, along with many walking and cycling projects working in businesses, communities and school settings.  Cath is currently the Connectivity Active Travel Projects Manager with projects running in various locations by a wider team of advisors, coaches and support staff.
Cath works in a rewarding area being able to see how small changes to physical activity, through walking and cycling, can affect an individual, and personally has seen how making small stepped changes to her own routine has enabled her to take part in cycle challenges and events.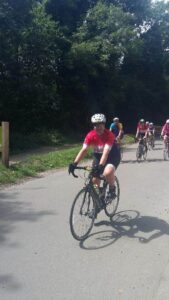 Cath joined the Together Active Board to build on the contribution she is able to make through her day job.  She has worked on activities alongside Together Active and previously SASSOT for many years, admiring the dedication and knowledge of the team.  This is Cath's first time as a Trustee which she is finding incredibly rewarding and her knowledge is increasing.
Outside of work, Cath enjoys slightly wobbly yoga, walking, reading and going to the races.  There is also always a radio on or music somewhere in her house along with sport on from her husband who likes absolutely every type imaginable.  Cath also comes from a very large family which means there is always an occasion or other to attend.