Cheslyn Hay 2020 Annual Club Championships
Wednesday 21st October 2020
Cheslyn Hay produced another day of top quality of tennis on Saturday's finals day of its 2020 Annual Club Championships.
More than fours hours of tennis saw 20 finals all being contested at Cheslyn Hay Leisure Centre which is the National LTA Community Venue of the Year 2020 on the newly refurbished courts.
James Clark won his second men's singles championship, overcoming defending 2019 winner Ant Boland 7-6 6-2. This was a close affair with long rallies testing their endurance. If this wasn't enough, James Clark was also the victor in the 20&U Singles against Alfie Allan-Smith in straight sets.
Kim Williams had a busy day of matches competing in 2 finals. In her first  final she played in the Ladies Singles against Shameka Lp who played some excellent shot-making for Kim to win 2 sets to 1. Then shortly after Kim teamed up with Jayne Ball to play in the Ladies Doubles finals against Millie Grimley & Janet Bailey and won to the same scoreline of 2 sets to 1.
The men's doubles final was won by Dave Smith and Tom Woodhouse. Dave and Tom started quickly with fast serving and strong groundstrokes for Keir Bruder & Ian Stagg. This was the total opposite in the Mixed Doubles where Jayne Ball & Alfie Allan-Smith eventually beat Julie Edwards & Paul Lord in a fantastic comeback after losing the first set.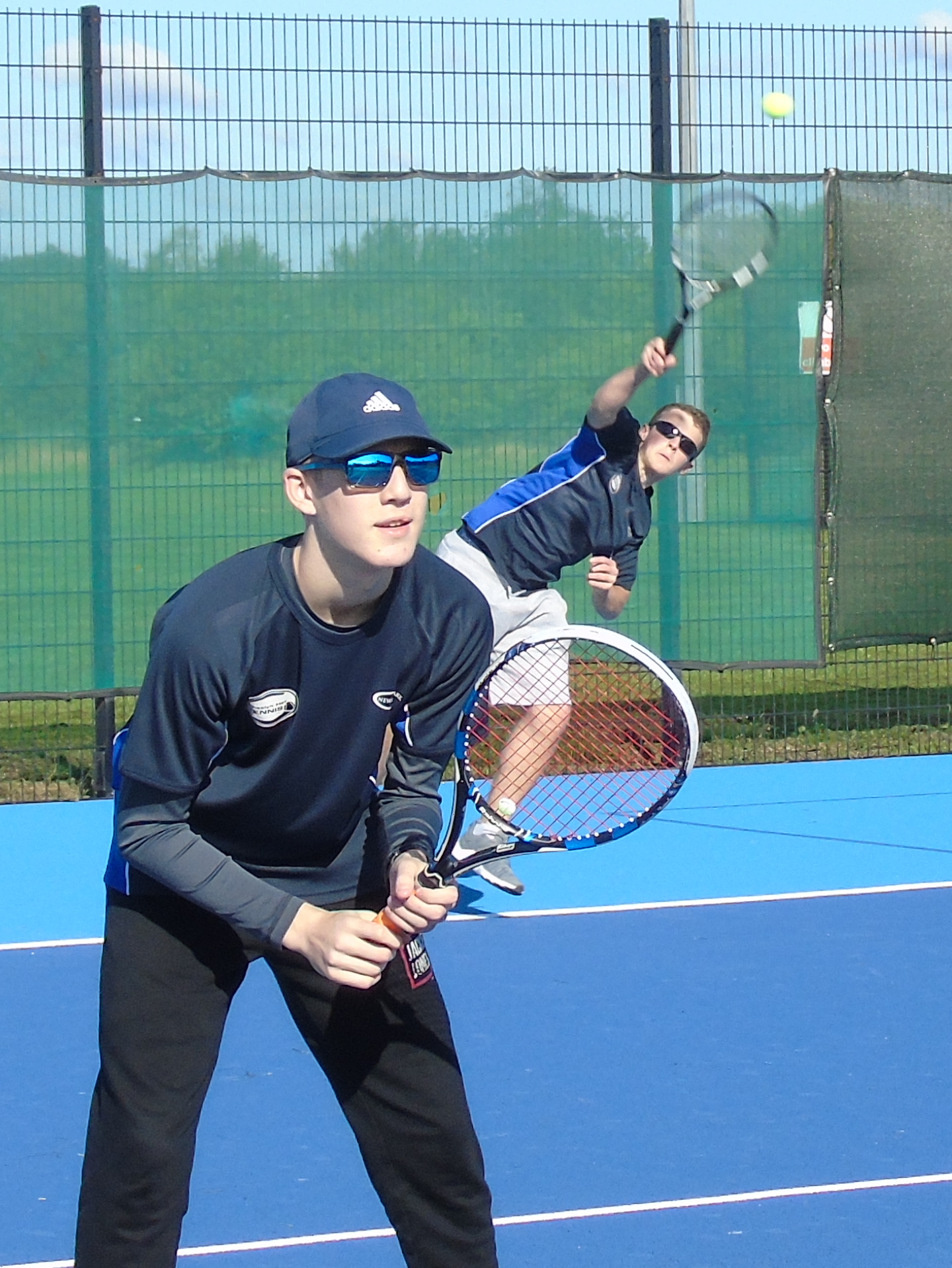 (Photo: Ollie Green and James Dorricott 18&U Doubles Champions)
The Juniors were also able to take centre stage in the Club Finals Day with Under 8, Under 10, Under 12, Under 14 and Under 16 Singles and Doubles events. This also included events for emerging players who are starting to play the game.
The Under 8 singles showed confidence and developing skills with Neve Harvey beating her younger brother Rhys Harvey in 2 tie-break sets. In the Under 10 Singles Mwaba Mulenga beat Jonathan Wood and in Under 12 Singles Lennon Wenlock beat Oliver Westwood 2 sets to 0. In the Under 14 Singles Zak Hurford beat Luke Perry 2 sets to 0 with some excellent consistency of play. In the Under 16 Jarnel Dhillon beat Keir Bruder with some excellent serving and returning.
Tournament organiser Chris Perrin said: "This was our biggest Championships yet with 190 entries. The club is always open to new people with beginner coaching and also supporting competitive opportunities."
"We had over four hours of quality, competitive tennis played in a great spirit both with the junior and adult finals. It is always one of the highlights of the year and has been made even more special being LTA National Community Venue of the Year"
Other Results:
8 & U Doubles : Jack Farrow & Seb Garrett beat  Rhys Harvey &  Neve Harvey
10 & U Doubles Jonathan Stead & Jamie Westwood beat Chowle Mulenga & Alex Gorman
Emerging Players Singles Mwaba Mulenga beat Caitlin Green
14 & U Doubles: Zak Hurford & Callum Brassington beat Luke Perry & Luke Collins
18 & U Plate Doubles : Cameron Dewell & Mike Dewell beat Ed Ingles & Elliot Smith
18 & U Doubles : James Dorricott & Ollie Green beat Jarnel Dhillon & Adam Bird
Veteran Singles (Over 45) – Dave Smith beat Rod Green
Plate Singles: Nick Plant beat Chandan Yadav
Xpress Adults  Mille Grimley beat Demi Hodson
Cheslyn Hay Tennis Club has been awarded National Community Tennis Venue of the year for providing accessible, affordable and quality Tennis for the community.
You can find out more information about the Junior and Adult Tennis sessions taking place throughout the week at www.cheslynhaytennis.com. Or email cheslynhaytennis@live.com and phone 07969 829318.