Funding Opportunities – 17 Jan 2017
Friday 13th January 2017
Sport England
Active Ageing Fund – NOW OPEN Key facts
If you have a great idea of how we can tackle inactivity in this diverse audience, then we want to hear from you. Download our Active Ageing Prospectus
Here are some key facts about the programme that you need to know:
Value of investment: £10 million
Fund opens: 14 December 2016
Anticipated size of bids: £50,000 – £500,000
Length of project: Minimum of one year
Expression of interest deadline: Midday 13 February 2017
Awards made: June 2017
Major new funding to keep nation active New investment opportunities to build on the millions of people already doing sport and activity across the country. We're going to be investing nearly £88 million of National Lottery and Government funding in 26 national governing bodies of sport (NGB) in addition to opening two separate open funding programmes.
The investments and work will come into force in April 2017 and follows detailed discussions with each governing body about what contribution they can make to our new strategy.
New funding deals
Every investment we make follows a new customer-led approach, where the needs and wants of the player, athlete or participant come first.
Around one third of people (14.9 million) are currently in sport's 'core market' – the people who have a strong affinity with sport, including talented athletes trying to reach the top.
We want to continue to support them and help grow the market by reducing drop out.
Key investments include: Full sport-by-sport breakdown of funding for national governing bodies of sport View the full news item
---
Sport England
Volunteering – Opportunity Fund
• £3 million for projects that create volunteering opportunities for people from disadvantaged communities
• Looking for partners that are trusted by their communities and are well engaged with them
• Priority is to get people engaged in volunteering so will consider proposals that aren't just about sport
• 50% of funding will go to organisations that are new to Sport England and sport.
• Prospectus due in January and fund open for applications in February
Volunteering- Potentials Fund
• £3 million for projects which will facilitate young people to take part in social action
• Target age group is 10-20
• Sport England have identified a target group that they refer to as 'Potentials' – defined as young people who are interested in doing something for their community, but haven't yet made a commitment.
• Projects will need to demonstrate long and short term impact
• Sport and physical activity should be involved but it doesn't have to be the sole focus.
• Sport England are working with the #iwill  campaign to pilot this idea
• Prospectus due in January with fund open to applications in February
• Further information on both funds can be found on the Sport England web pages
---
England Athletics
AAA applications for 2017 grants now open
The AAAs charity 'Athletics for the Young' is seeking applications from athletes under the age of 23 – who are in full time education or equivalent and not receiving other funding – to apply for assistance.  Athletes should be eligible to compete for England.
The Grant Application form can be downloaded below and to qualify an applicant must be actively involved with athletics under age 23 and in full time education.  Entries close 11th February 2017 and the AAA expect to advise awards by the end of April.  Applications should be competed by applicants and handwritten.   A downloadable version of the Grant Application available via www.englandathletics.org/AAA.  It is possible to apply for funds for costs including equipment and travel.
Click here to download the application form
---
The FA opens its Coaching Bursary applications process

The FA has opened the application process for the Coaching Bursary scheme, which will support aspiring coaches from under-represented communities to take the next steps on their coaching pathways. The current initiative for coaches wanting to gain their FA Level 3 (UEFA B) in Coaching Football qualification is jointly backed by funding from Sport England and builds on the previous COACH bursary programme by providing all female coaches as well as male coaches from black, Asian and minority ethnic backgrounds with a financial contribution towards an FA coaching course.
As part of The FA's commitment to addressing the under representation of coaches from ethnically diverse communities, more opportunities are accessible now than ever before. As well as The FA Level 3 bursaries, coaches working in the professional game can receive financial contributions towards any of the following – The FA Level 4 (UEFA A) in Coaching Football, The FA Advanced Youth Award or The FA Level 5 (UEFA Pro) in Coaching Football.  The application process is open from Wednesday 9 November 2016 to Monday 30 January 2017 and can be submitted by visiting the coaching bursary portal here. To find out more about the bursary, take a look at our frequently asked questions page, which is available here. 
---
GLL Backs Athlete Funding To Tokyo 2020
Charitable Social Enterprise GLL has positively backed supporting the next generation of athletes with the announcement it will invest over £5million into athletes across the UK through its athlete support programme the GLL Sport Foundation within the Tokyo cycle.
GLL is the UKs largest leisure operator and leading Social Enterprise operating across a network of 61 areas with partners.  Athletes across this network will be eligible to receive tangible support.
The GLL Sport Foundation is the UKs largest independent athlete support programme since the programme launched in 2008, 10,600 athlete awards have been provided at a total support value of £6.1 million.  90% of award recipients don't receive any other centralised support and with 75% of supported athletes aged under 21 the programme is focussed on the next generation of athletes across all Olympic, Paralympic, Deaflympic and Special Olympic sporting disciplines.
Team GBs most decorated male taekwondo athlete of all time Lutalo Muhammad explains his experience of the programme first hand "When I first started to compete internationally as a junior the GLL Sport Foundation was my only source of funding and I can sincerely say 'but for' them I would not of transitioned from a skinny kid that loved sport to a double Olympic medallist".  I will never forget their support, they are still with me now and will be there towards my goal of gold in Tokyo".
GLL Sport Foundation Patron Sally Gunnell explains the role the programme has to play "The support from the GLL Sport Foundation is essential for young athletes, and can sometimes be the difference between being talented, and taking the sport up to the elite level. I have experienced first hand the financial struggle of being on the fringes of elite sport, and support programmes such as the GLL Sport Foundation relieves some of the burden so that more time can be spent on performing at the highest level possible".
The programme supported 59 and 45 athletes that competed at the Games in London and Rio respectively winning 33 medals combined and with this announcement GLL is focussed on increasing this number towards Tokyo and on to the 2024 Games.
The programme directly partners SportsAid, Mary Peters Trust and SportsAid Wales and through these partnerships provides tangible support to athletes across the UK that are within National Governing Bodies of Sport talent pathways from a junior to senior level.
Athletes from across the UK can apply for support through the GLL Sport Foundation from 20th December via the online portal www.gllsportfoundation.org, applications close 20th February 2017.  Supported athletes access financial support, training membership support to Better leisure centres across the UK and also sport science and physiotherapy programmes.
---
BBC Children In Need
Our Small Grants Programme is changing and is currently closed.
The next deadline is 1 March 2017, and the new programme will be launched on Monday 16th January 2017. To learn about what has changed and to apply for a Small Grant, please return to our website then.
Our Main Grants programme is open to charities and not-for-profit organisations applying for grants over £10,000 per year for up to three years. Check the information below to see if your project should apply. But first – have you read about how, together, we improve children's lives in the UK.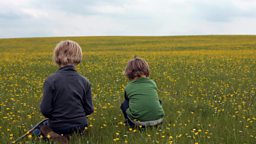 If you are looking for any amount up to £10,000 for one year, see Small Grants.
We give grants for…
Children and young people of 18 years and under experiencing disadvantage through:
Illness, distress, abuse or neglect
Any kind of disability
Behavioural or psychological difficulties
Living in poverty or situations of deprivation
---
Sport England
New funding coming to your community
Our Community Asset Fund is our new, rolling funding programme and marks a different way of working for us.
Whether it's the park you run through, the hall you do classes in or the pitch you play on, welcoming and accessible spaces have a big impact on a person's experience – and likelihood of coming back.
From 30 January 2017, sports clubs and community organisations will be able to apply for investment from our Community Asset Fund – our new capital fund dedicated to enhancing the spaces in your local community that give people the opportunity to be active.
Download our Community Asset Fund guide
As well as traditional sports facilities where people enjoy physical activity, there are thousands of outdoor spaces up and down the country – like canal towpaths, woodlands and open spaces – all with great potential to be used and enjoyed as part of an active lifestyle.
New way of thinking
We've produced a guide that outlines all the key information you need to know about our Community Asset Fund, including details on:
How and why we're doing things differently
What we can fund
Who and how you apply
How and when we will make decisions
We've also produced an additional resource that you can use to help develop your project or idea. Developing your idea features advice and case studies that show how projects have successfully developed their idea and secured funding. We'll add further information and guidance following feedback to our help line and after the submission of applications. Grants will be available for all types of projects. you can request awards ranging from £1,000 to £150,000 depending on what your project's needs.  We will invest in projects, big or small, that support us on our bold and ambitious new direction.  View the full details
---
Comic Relief Funding:
Levelling the Field, UK About the initiative
The lives of women and girls across the world have improved in many ways over the last 25 years, but there is still much to do. Empowering women and girls so that they are safe and free to lead the lives they choose is a key programme area in Comic Relief's new global strategy.
Sport is a powerful tool for social change, and can be used to address issues affecting women and girls. It can support the development of essential life skills, deliver powerful messages, foster confidence and improve self-esteem. It can also be used to challenge gender roles and propel women and girls toward better lives.
Levelling the Field, offers funding to organisations working in partnership in the UK, which use the power of sport to empower women and girls to reach their full potential.
Funding available
This is a £1 million initiative funded by Comic Relief and the Treasury to support projects in the UK. Applications are welcome for a minimum of £30,000 and a maximum of £250,000, over a period of between 12 and 36 months.
We are encouraging a variety of different types of projects. This could be a pilot for an innovative piece of work or the continued development of a proven piece of work. Funding is available for project delivery, research, or for a campaign.
Eligibility
We will only accept applications from organisations working in partnership. The partnership must include a track record of working with women and girls, and using sport as a tool for change. There must be one lead organisation which must have at least one partner, however we expect both/all partners to play a role in project delivery. We will require the lead organisation to upload a partnership agreement for each partner as part of the application process. More detail is provided in the guidance notes with the application form.
Key dates and process
We will be open for proposals from 5th January 2017 to midday 16th March 2017
Once we receive your proposal, we will initially check whether your organisation and proposal are eligible for funding under this initiative and then shortlist the strongest proposals to go through for a full assessment. We will aim to notify all applicants of our decisions at this stage in April 2017. If your proposal is unsuccessful at this stage, we will be unable to provide any additional feedback due to our limited resources.
Assessments of the shortlisted proposals will take place during May 2017 and final decisions will be made by our Grants Committee and Trustees.
We aim to inform all applicants of the final decision in July 2017.
---
People's Postcode Lottery Funding
The Postcode Local Trust was established in 2015 to provide financial support for charities and good causes which help communities enhance their natural environment in a way that benefits the wider community.
---
Take part in Staffordshire Day
Following last year's successful countywide event, enjoyed by tens of thousands of local people and visitors, the annual celebration of 'everything Staffordshire' is back – and you're all invited to take part.
On May 1, 2017 we want to give the world a reason to come to our beautiful, creative, historic, adrenaline-pumping county!
So why not put together a great event in your community, like a street party or a spring fair?
There's even funding available for some Staffordshire Day events.
Find out more about Staffordshire Day and how you can take part by going to the official Staffordshire Day Website.
---