Introducing Hoop Skills
Friday 9th October 2020
Hoop Skills, based at Stoke-on-Trent College, is a basketball club which believes learning basketball at a young age enhances physical, mental and social development. It also promotes teamwork and leadership skills.
CEO of Hoop Skills, Shawn Jamison, tells us about the club, the young people he works with, and how they're coping with COVID-19.
I became interested in the sport of basketball by interacting with youth at local parks and recreation facilities at a young age. Hoop Skills came to fruition in 2008. It was always a plan of mine to help young people here in the UK achieve certain goals that they have set for themselves for basketball. I played professionally for 7 years  in the UK and where I'm from its called giving back to the youth. I think more people should do this.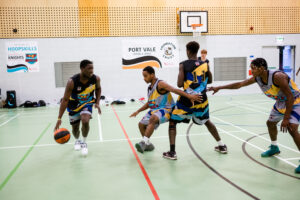 Physical activity is important to be because it helps reduce obesity and also has a great effect on your overall health. These are all things that we try and promote with Hoop Skills with our Physical Activity Program. In young people, physical activity helps in development of muscle tissues and a healthy cardiovascular system. It also helps to maintain a healthy body weight. Mentally, it builds confidence while also managing anxiety and depression. In most cases it helps with self-esteem and cognitive skills.
Basketball in Ethnically Diverse Communities
We think that it is harder for ethnically diverse communities to access physical activity. They often face individual and societal challenges that can effect access to physical activity programs that can help with their overall mental an physical health. We work to support young people from every background to engage with basketball.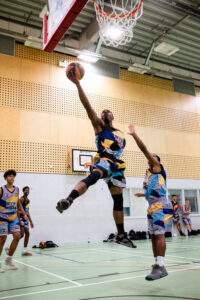 Coping with COVID-19
Hoop Skills has had many challenges due to COVID-19. We had to move our indoor sport outdoors due to restrictions in local gyms and Sports halls. We also had to coach around new regulations that only allows you to coach 6 Seniors at a time as stated by Basketball England. We continue to train local kids and seniors by following social distancing rules, using proper PPE equipment and using face masks when possible.
The main challenges we see moving forward will be not having facilities due to COVID. Also no spectators at practices and games if play is allowed to go ahead.
Our vision
Our vision and goal for Hoop Skills moving forward is to promote the game of basketball in local cities and boroughs. Continue getting kids and young adults involved in the sport of basketball.
Follow Hoop Skills on Facebook: Hoop Skills Basketball Club