Keep kids active in lockdown
Saturday 28th November 2020
Lockdown has meant major changes to our routines, especially for kids. Favourite activities may be on hold, playdates are a no-go, and even visiting family isn't possible.
While parks thankfully remain open, by this point you may be getting sick of the sight of swings and slides. However, there are still plenty of ways to keep the kids active outdoors through the lockdown.
Create a scavenger hunt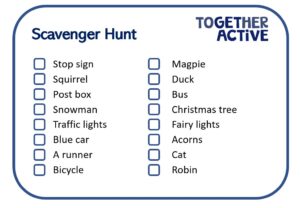 Make a walk a bit more exciting by making a scavenger hunt (or use ours!) Help your children be more interested in their surroundings and improve their reading while staying active with this simple but fun activity.
Download our hunt
Jump in puddles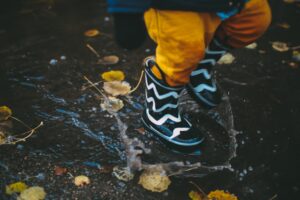 If the weather takes a turn, as it often does this time of year, there's no excuse to stay indoors. Rain means it must be the perfect time for puddle jumping. Don those wellies and raincoats and get splashing! See who can make the biggest waves or find the best puddle.
Family bike ride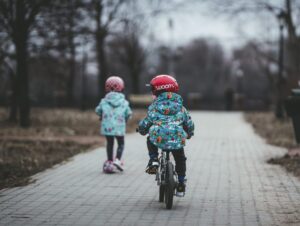 What better way to get some fresh air while getting the kids active than a family bike ride. Blow away the cobwebs and explore some local routes, even taking a picnic along if you can brave the chilly weather!
Get planting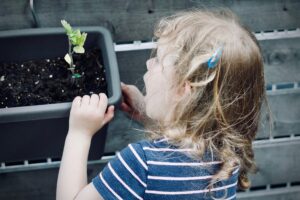 Now is the perfect time to plant bulbs for the spring. Getting muddy is a perennial favourite pastime for children, and a spot of gardening give them just that, along with a healthy dose of physical activity and a lesson in the life cycle of plants. As a bonus, you'll have some beautiful blossoms once the winter frosts have passed!
Active My Way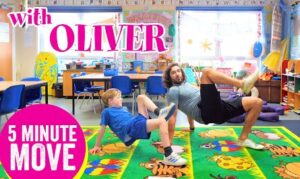 If getting outdoors really isn't an option, there's still plenty of active fun to have at home. Our Active My Way site has an activity finder full of streamable activity videos for kids and adults alike to keep them moving all day long.
Find out more
Read next: Support your child's mental health through winter