Nominate now for the Active School Hero Awards
Wednesday 19th May 2021
Do you know someone that goes above and beyond to provide children with physical activity opportunities? Someone that encourages staff and students to be active? An inspiring, energetic and motivated individual that deserves some recognition? Nominate them as an Active School Hero today!
We know today's young generation is the least active in history, only one in five kids in the UK gets the recommended level of physical activity each day.
However, we also know active kids are healthier, happier and more successful. They perform better in their classrooms, communities and future careers.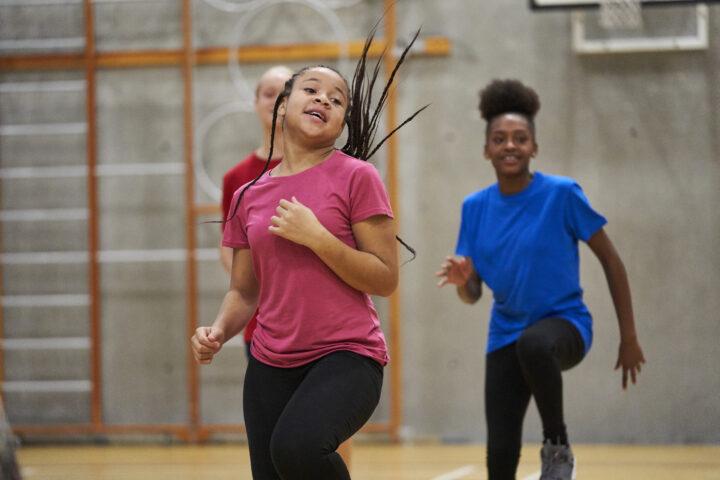 School staff make the difference. They not only teach, they motivate, empower and inspire kids to move in the right direction and achieve great things. We want to shine a spotlight on the amazing work these heroes do and share their stories to inspire others.
That's why ukactive Kids and Nike Global Community Impact have created Active School Hero to celebrate the achievements of the heroes working tirelessly in primary schools across England to inspire Generation Active.
We want to reward the individuals in your school changing Generation Inactive to Generation Active. Nominations take less than 5 minutes, and they are free. Help us recognise and reward your amazing staff members. You can nominate as many as you like.
Every nominated primary school staff member will also have an opportunity to:
•    Become Active School Hero 2021
•    Receive inspiration from a Nike athlete
•    Receive Nike merchandise
•    Widen their peer network across England
•    Receive exclusive sporting experience for their schools provided by award lead partner Nike
•    Attend a professional development event with international experts
•    Act as an ambassador for Active School Hero 2022
Nominations are open until 11th June 2021.
You can nominate your Active School Hero here.
Read next: Mind's Mental Health & Physical Activity Toolkit