Sport England 10 Year Strategy Launch
Friday 29th January 2021
Sport England recently launched it's new 10 year strategy. Titled "Uniting the Movement", it plans to make being physically active a normal part of life for everyone in England – to make it easier for all of us as we go about our everyday lives.
Jude Taylor, CEO of Together Active, responds, "We welcome the new strategy from Sport England. It represents a real opportunity for change within the sport and physical activity sector, with increased focus on inequality, inclusivity and accessibility, and aligns closely with our values. We care passionately about these topics and know there are multiple barriers to activity for the residents of Staffordshire and Stoke-on-Trent that we are working hard to break down. With such multi-faceted issues, collaboration is key, and Sport England's strategy will enable us to develop new partnerships with local organisations and groups in order to drive real change.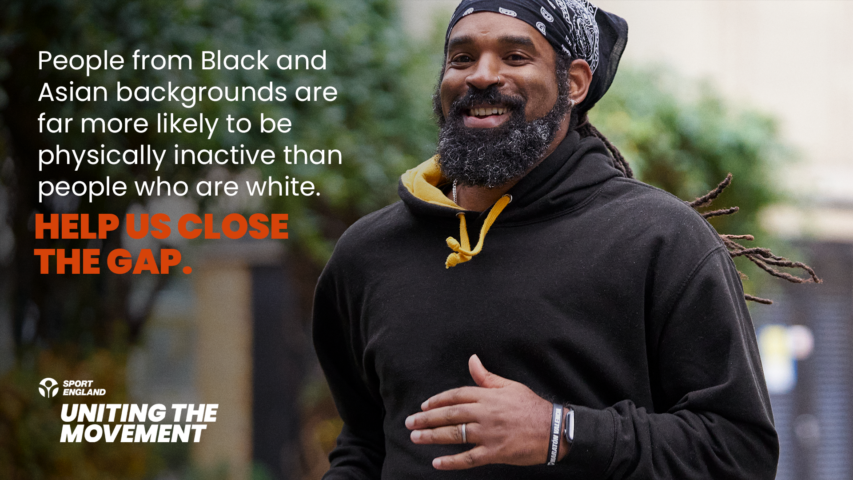 "The latest Sport England Active Lives Surveys have shown worrying trends through the coronavirus lockdown periods, with activity levels falling after some promising movement early on, particularly for young people and children. We know that in Staffordshire and Stoke-on-Trent, inactivity levels tend to be above the national averages (2% and 9% higher respectively), and so further erosion could lead to really issues in the health of our communities. In Stoke-on-Trent in particular, there are higher levels of health inequalities than the national average, with 72.8% of residents being overweight or obese compared to 62% nationally, and life expectancy being 5 and a half years less than the national average. Around 25k residents are estimated to have a mental health condition.
"Sport and physical activity create community connections and deepen friendships. They support mental as well as physical health, develop life skills such as confidence, resilience and leadership, and even support the economy with every £1 invested returning £4. Being active is essential for everyone, and we're excited for the increased focus on creating opportunities for people who would not normally access physical activity."
Read the strategy
Find out more: Visit Uniting the Movement