Bowls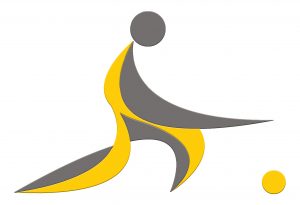 Bowls Development Alliance
The Bowls Development Alliance is an umbrella organisation for the sport of bowls,  designed to bring together partners who work in partnership to both GROW (recruit new members) and SUSTAIN (keep members) in the sport of Bowls
Bowls England (flat green outdoor) and the English Indoor Bowling Association Limited (flat green indoor) are two partners committed to working together within the alliance to influence the development of the sport of bowls across the country.
The BDA is currently delivering its 2017-21 "Play Bowls Strategy" funded by Sport England through the "Sustaining the Core Market" investment strand. The BDA has two core offers for clubs to support the retention of current members and the recruitment of new members, these are detailed below:
Club Development Programme:
The Club Development Programme offers flat green bowls clubs across the country a unique support programme to develop and better sustain their current membership numbers and recruit new members to the sport. The support offered is bespoke and will vary depending on the club's needs and present circumstances, but overall it includes:
diagnosing the main challenges, the club is facing and how to go about overcoming them; identifying opportunities the club can tap into.
sharing case studies and examples of best practice from clubs around the country.
offering clubs a number of templates, forms and other materials they can utilise.
linking clubs with influential local groups and organisations that can support ongoing development work funding worth of up to £500 from the BDA to support the club with their efforts
If you think that your club would benefit from being involved in the Club Development Programme, then please find the criteria for application below:
Clubs must be affiliated to either Bowls England or the English Indoor Bowling Association.
Clubs must have seen a net membership decline of 3% or more over the past 2 years.
Clubs must be willing to be proactive and take on tasks set out in a Development Plan.
Clubs must have a demonstrable capacity for membership growth.
For more information and how to apply please visit our website.
Play Bowls Package:
The Play Bowls Package has been designed based on the successes of the 2013-2017 Package Scheme which saw nearly 9,000 new people take up club memberships! The scheme aims to provide clubs with the necessary financial and non-financial support to continue to grow and sustain the number of people playing bowls within their facilities.
£250 is available for affiliated Bowls England and English Indoor Bowls Association (EIBA Ltd) to deliver a Play Bowls Day (Open Day) followed by 4 x Play Bowls 4 Fun sessions, which are an informal, relaxed, coaching session with the emphasis on fun and enjoyment!
Once all the events are finished and the completed Play Bowls Package Attendance Monitoring Forms are returned to the BDA Office, (forms supplied along with guidance notes) and providing the club has attracted at least 7 new members aged 55 and over or aged 16 and over with a disability, a cheque for £250 will be sent out to the club. (If less the 7 members are retuned the amount is pro-rotated down accordingly)
Clubs can apply for one package per year during a package application window and it is open to all affiliated Bowls England and English Indoor Bowls Association (EIBA Ltd) clubs that have a Coach Bowls registered or Coach Bowls Qualified coach.
For more information and how to apply please visit our website
Coach Bowls:
Coach Bowls is the nationally recognised coaching scheme for the sport of bowls. Coach Bowls offers the opportunity for new and existing coaches to qualify at Level 1, Level 2 and Level 3. Coach Bowls also offers development opportunities for volunteers and coaches through its modules Activator Module, Working with disabled people in Bowls and Safeguarding Adults and Children course.
Coach Bowls is currently going through a transition period. As agreed in 2016 with Sport England and the Bowls Development Alliance (BDA) the transition of coaching to the member National Governing Bodies will be effective from April 1st 2019. This transition forms part of a long-term sustainability plan to ensure that coaching is embedded into the sport.
From 1st April 2019 responsibility will move across to English Indoor Bowling Association (EIBA) and Bowls England (BE) who have made a joint commitment to continue to support and develop coaching for the benefit of the sport.
Both British Crown Green Bowling Association and English Short Mat Bowling Association will continue to support Coach Bowls and to encourage all their coaches to move across to the nationally recognised qualifications.
For more information on Coach Bowls please visit the website
BDA Contact details: 
Head Office
Pera Business Park
Nottingham Road
Melton Mowbray
Leicestershire
LE13 0PB
Tel: 01664 7770001
Email: Office@playbowls.org
Jon Hart
Development Manager
Bowls Development Alliance
Mobile: 07795 555907
Email: jon@playbowls.org
George Babalev
Club Development Co-ordinator
Bowls Development Alliance
Mobile: 07826 929604
Email: george@playbowls.org