National Go Canoeing Week – Join the Journey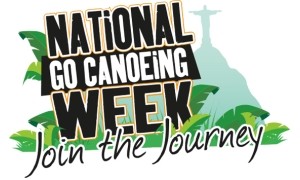 National Go Canoeing Week is our annual celebration of all things paddlesport. There are lots of fun ways for you to take part. The miles you paddle will help to propel MacGregor, the British Canoeing mascot, on his journey around the UK and on to Rio and the Olympics.
Join the Journey and log the miles you paddle to help us reach our target of 30,000 miles!
There are challenges and events taking place nationwide from 28th May to 5th June 2016.
You can find your perfect way to Join The Journey on our Take Part page.