Club Accreditation & Clubmark
 
SASSOT recognises and values the commitment made by sports clubs to develop high quality, welcoming environments for young people. The development of clubs that encourage young people to take-up sport, improve their talents and give them the option to initiate and maintain life-long participation in sport is an essential part of our work to support the sporting infrastructure throughout Staffordshire and Stoke-on-Trent.
Club accreditation is endorsed by all the main sporting, youth and education agencies involved in the delivery of sporting opportunity for young people as clubs with quality assured junior sections.
Clubmark is the universally acknowledged cross sport accreditation scheme for community sports Clubs.
Clubmark aims to make sure the nation's sports Club infrastructure is safer, stronger and more successful and stands for higher standards of welfare, equality, coaching and management in community sports Clubs.
It will show that your Club provides the right environment ensuring the welfare of members and encouraging everyone to enjoy sport and stay involved throughout their lives.
An accredited Club is recognised as a safe, rewarding and fulfilling place for participants of all ages, as well as helping parents and carers know that they're choosing the right Club for their young people.
Clubmark can help you to improve your Club by…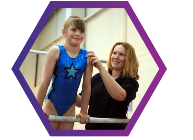 Setting clear goals and objectives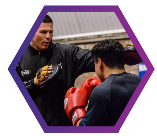 Ensuring your Club is running effectively and efficiently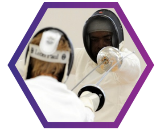 Updating policies, training and systems
How can your Club achieve Clubmark?
The Clubmark accreditation process is now online and can be found on the Club Matters website.
To start your Clubmark accreditation, follow these simple steps:
■  Create an account with Club Matters 
■  Check to make sure your Club is eligible 
■  Start your online application form 
To access the main Clubmark website, click here and find all the resources you need.
@ClubMatters
www.facebook.com/sportenglandclubmatters
mailto:clubmark@sportengland.org
http://www.sportenglandclubmatters.com/
Benefits of Club Accreditation
As a single, national standard, Club Accreditation gives sports clubs of all types structure and direction.Clubs awarded accreditation have seen many tangible benefits, such as:
Club Development – The foundation for any club is its youth structure. The club accreditation process is designed to assist clubs to attract and cater for young members, and build a strong future.
Increased Membership – Addressing issues like equity and child protection gives parents confidence when choosing a club for their children
Retaining Members – Club accreditation stimulates real thought about how clubs cater for junior and all members. The culture it promotes boosts the morale of players and ensures that volunteers are recognised for their contributions.
Continuous improvement – Accreditation encourages a club to adopt better, more organised systems and structures, thus helping them to run more effectively and efficiently.
Developing coaches – As part of accreditation, clubs are entitled to receive help to develop the skills of coaches. This, in turn leads to better quality provision and improved player performance. Parents can be confident that appropriately qualified coaches are deployed.
Volunteers – Club accreditation promotes a volunteer culture where hard work and dedication is recognised. Once accredited, clubs find more people are keen to get involved, especially parents.
Links with schools – Increasingly, schools are looking for guarantees of quality and the presence of child- friendly systems and procedures. Accredited clubs are normally the first invited to work with local schools and schools are being encouraged to signpost pupils to accredited clubs.
Funding – Many funding bodies state that applicants must be accredited or working towards.
Facilities – More and more local authorities and other leisure operators give priority-booking slots to accredited clubs. Some also offer discounted rates for facility hire.
Raised Profile – Once accredited, clubs will be listed on local, county and national database to help them attract new members and grow
If you run a disability sports club and are interested in gaining accreditation please click on the following link:  Activity Alliance.