Sportivate Awards 2014
LOCAL TEENAGER named regional winner in Olympic legacy Sportivate Award
In September 2014, Sport England held the third annual Sportivate Awards. These awards recognised the projects that are making sport happen and the individual young people benefiting from Sportivate, one of the official Olympic and Paralympic legacy programmes.
Teenager Lauren Bostock has been named the West Midlands Sportivate 'Participant of the Year' in recognition of her contribution and outstanding commitment to sport thanks to the Olympic and Paralympic legacy programme Sportivate.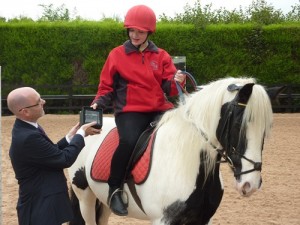 Before falling ill, Lauren enjoyed Netball, swimming and Kick Boxing, but after losing feeling in her arm back in 2011 and later in her legs she could no longer take part in sport. Lauren was offered a place on a 6 week Sportivate project at Gartmore Riding School, in Cannock and has never looked back. Leaving her wheelchair outside the school doors and riding like everyone else has improved Lauren's self-confidence, she rides regularly, volunteers at the centre and has recently achieved the YELA (Young Equestrian Leaders Award) bronze level and is now working towards her Silver Award.
Sportivate aims to give young people aged 11- to 25-year-olds who weren't playing sport previously, the opportunity to discover a new sport of their choice. Once the Sportivate sessions have been completed, the young people are then helped to find a club or venue where they can continue to take part in sport.
Lauren said: "Sportivate and the riding lessons have given me the freedom I don't usually get and I feel like one of the team again"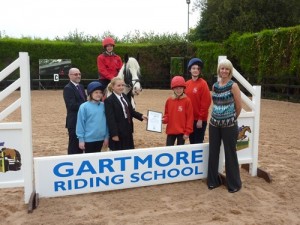 Claire Greenwood from Sport Across Staffordshire & Stoke-on-Trent, the County Sports Partnership said: "The numbers of young people participating in Sportivate projects across the county for Year 3 have been outstanding and the awards for Lauren and Gartmore Riding School are the icing on the cake, it is a credit to all those involved in organising and coaching the activities that so many young people have got involved and stayed involved. It's fantastic news."
Through attending the weekly coaching sessions, Lauren has learnt new skills, met new people and developed her confidence.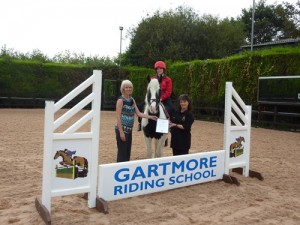 Sport England's Executive Director for Community Sport, Mike Diaper, said: "Sportivate is all about helping and supporting young people like Lauren who may have not thought sport was for them. I am delighted that Lauren has been recognised for her outstanding commitment and achievement in sport."
Lauren is one of over 420,000 young people who have attended Sportivate sessions and more than 350,000 have completed their coaching sessions.
Sportivate is being delivered by the network of 45 county sports partnerships, working with local clubs and providers. It is part of a £56 million Lottery funded Olympic legacy programme and will benefit hundreds of thousands of young people until 2017.