Stafford Sports College Angling Programme
Stafford Sports College Angling Programme
6 Keswick Grove, Western Downs, Stafford ST17 9QX
Tel:
07814 237211
07814 237211
07772 273033
07772 273033
Email: info@chaseaquaruralenterprise.com
www.chaseaquaruralenterprise.com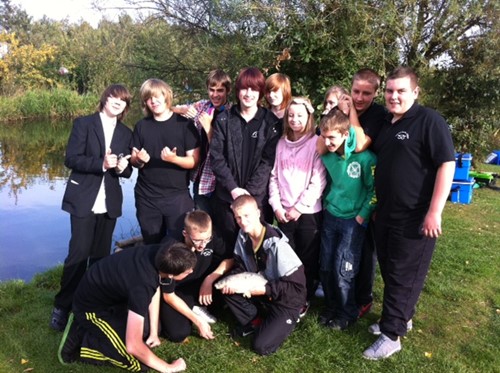 Thirteen young people from Stafford Sports College aged 15yrs to 16yrs participated in a 'Sportivate' Angling Course organised by Chase Aqua Rural Enterprise (CARE) CIC.
The course, run by ADB (Angling Development Board) licensed, qualified Level 2 and Level 1 angling coaches took place at Carney Pools, near Rugeley over several 'wet' and 'dry' sessions totalling during September and October 2011.
The programme was funded by the Sport England 'Sportivate' initiative managed by Sport Across Staffordshire and Stoke on Trent.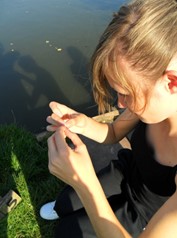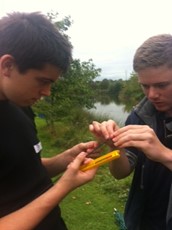 At the start of each session Health and Safety issues were discussed with the participants and a code of behaviour agreed. They followed the A.C.E Awards which is a new coaching programme developed by the ADB to provide a progressive syllabus of angling skills to help young anglers learn and enjoy fishing. The final session on the 10th October concluded with tying knots, a quiz to test participants' knowledge and presentation of the A.C.E Angling Award certificates.
All thirteen young people successfully completed the first level -'Activate' – award. In order to sustain their interest in angling exit strategies include links with local clubs, in particular Staffordshire Youth Anglers (SYA) who Chase Aqua Rural Enterprise work closely with. Local fishing venues were recommended and advice given on obtaining further awards to increase their competence and knowledge base.
Several participants have requested information and application forms for SYA. The club has seen its membership expand rapidly during the last four years and is run by young people for young people with the support of dedicated parents and voluntary coaches.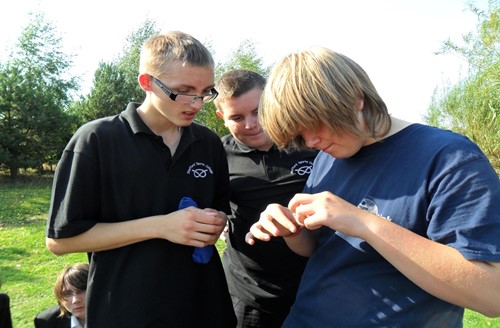 Activate is aimed at new or inexperienced anglers and is designed to be assessed after a few practical sessions. With some support from a coach a young angler can confidently set up their tackle, identify fish species and recognise where to fish, put the correct bait onto the hook and catch the target species, then land, unhook and safely return the fish to the water.
An important ethos subscribed to by Chase Aqua Rural Enterprise is not only the enjoyment of angling but the wider benefits of physical and mental health and well-being that it provides.
The coaches not only teach and share their love of the sport but act as role models setting high standards for behaviour and safety. With younger children in particular the emphasis is on having fun in a safe, friendly environment and making the sessions interactive, hands-on and varied. Games and fun competitions are used where appropriate to enhance learning. Children and young people are actively encouraged and given positive support that engenders self-belief, raises self-esteem and improves confidence.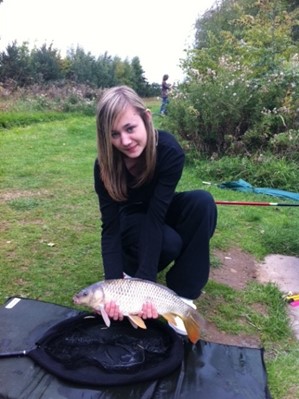 Fishing is one of the most popular participatory sports and its strength lies in the fact that you never stop learning. Often perceived as an individual sport it is best enjoyed with other anglers fostering team work and friendship. Participants help each other to land fish, take photographs of their catches and sort out tangled lines. It is also a great, healthy way to enjoy the great outdoors in the company of others, whether family or friends.
Some of the young people on this course already fish with their grandparents who gave them rods and tackle that they brought along to the course. Others enjoyed trying fishing for the first time. It is also a great way to unwind, recharge and escape the pressures of everyday life in idyllic settings that brings you close to nature and the many health benefits of being outside in a tranquil environment. It teaches respect and regard for the countryside, flora and fauna.
Some participants had never handled fish before and were amazed by the variety of beautiful colours, patterns, texture and shapes from the slippery, golden tench to the handsomely striped, roughly textured perch.
Fishing promotes patience and concentration. It is open to everyone and the group from Stafford Sports College comprised both boys and girls. Not only is it popular with the young but the elderly as well, and is easily accessible to disabled anglers.