School Games Summer Festival
Tuesday 28th June 2022
We celebrated our 2022 School Games Summer festival last week, and we are delighted with the incredible achievements of all the young people who took part.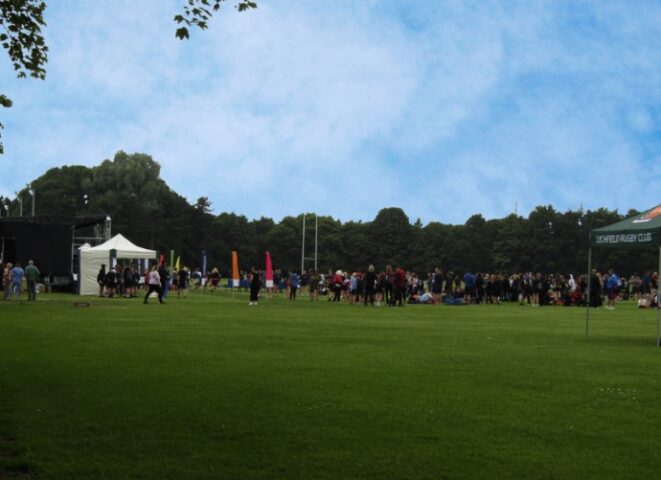 Over 1000 young people from schools across Staffordshire and Stoke-on-Trent joined us at Keele University to take part in sports as varied as cross country and dodgeball. This year there were more sports on offer than ever before, and beyond competing, there were a variety of activities for the participants to sample, including archery and Quidditch.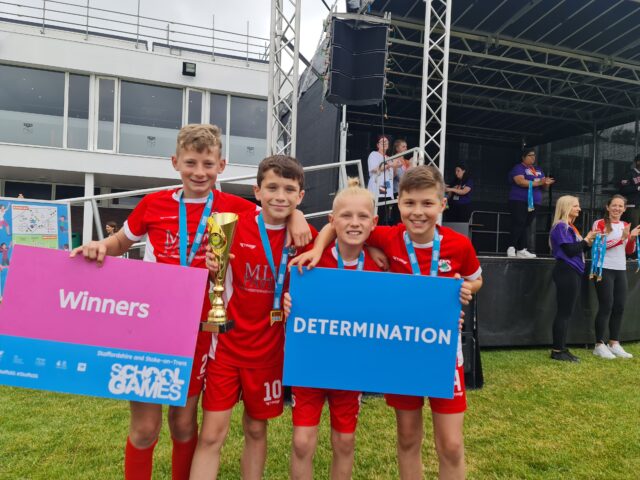 Commonwealth Silver Medallist Jenny Wallwork welcomed the schools at our opening ceremony, supported by Perry the Bull, mascot for this year's Commonwealth Games in Birmingham. The Trentham Hall Dancers and team from Newcastle College got the crowd going with energetic routines and motivational commentary, setting everyone up for the day.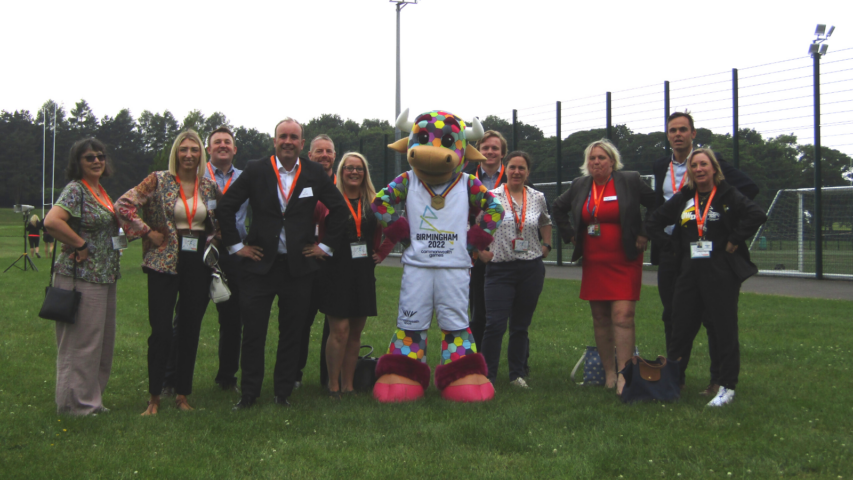 A number of VIPs were also in attendance to cheer on the teams, including Newcastle-Under-Lyme MP Aaron Bell and COO of the Youth Sports Trust Will Roberts. Our volunteer Media Team from Ormiston Horizons Academy did a fantastic job of interviewing our VIPs and getting a better understanding of why physical activity and sport is important for young people.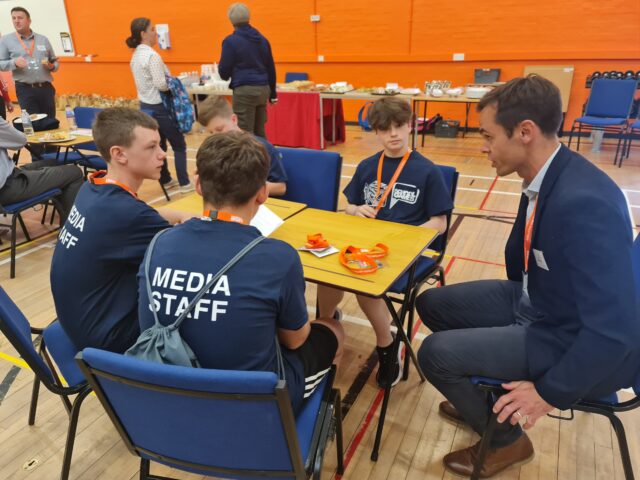 Saint Nicholas first school in South Staffs won the Year 4 Cross Country event, and teacher Emily Braidly told us; "I am absolutely over the moon! I am so proud of all of them! We could not be happier!"
After two years off due to COVID, we cannot be happier with how the day went. The young people were so excited and determined, the team of volunteers were professional and dedicated, and everyone involved worked so hard to make it an amazing experience.