Disney-inspired 10 Minute Shake Up relaunches to help kids get active over summer
Wednesday 17th August 2022
The Disney-inspired campaign has relaunched to help kids get one hour of physical activity every day over the summer holidays.
New resources to help raise awareness of the campaign are now available, including 'Take-home packs' that can be distributed in places such as children's centres, libraries, GP surgeries, pharmacies.
The campaign seeks to inspire kids to get active by using some of their favourite stories and characters from Disney, Pixar and Marvel.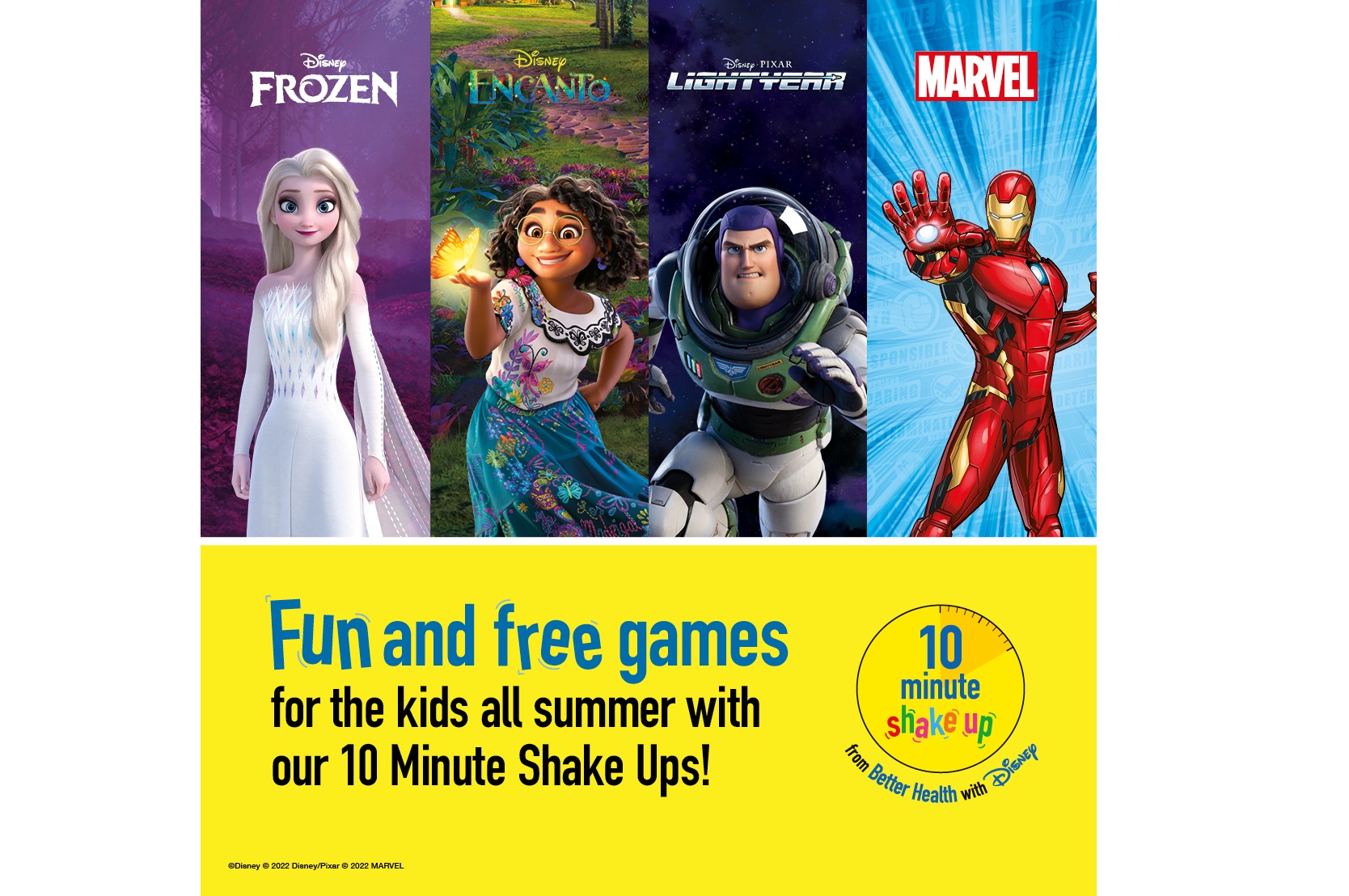 Parents can also find a quiz on the website which children can take to find out which new sports and activities they should try, as well as getting a personalised Shake Up game recommendation.
You can find the website featuring all of the campaign resources below; to download them, all you need to do is simply log in or create an account.
Campaign resources