Why inclusion in sport is more important than ever
Monday 26th September 2022
Sport can be an amazing tool. It can help people be healthier, improve their mental health, help them socially, and more.
There are so many ways that sport can be positive; however, there's still a long way that we need to go to make sure everyone is included.
Disabled people are the least active group in society. Challenges brought on by the COVID-19 pandemic have made things worse. Research shows that less than 3 in 10 disabled people feel encouraged to return to physical activity after the pandemic. [1]
78% of disabled people say their impairment or condition stops them being active, often related to low awareness of suitable activities and fears about safety and risk. [2]
Over the 2021/22 football season, most incidents reported to Kick It Out, an anti-discrimination in sport charity, from the grassroots game were race related (just under 70%). Overall, reports of discrimination from the grassroots game are up 41% for the 2021/22 season (with 156 reports) compared with the 2019/20 season (94 reports). [3]
The latest Active Lives report, published in April 2021 shows 70.5% of gay or lesbian people are classed as active; completing 150+ minutes a week of moderate intensity physical activity. The number for bisexual people is 67.5%, compared to 61.8% for heterosexual people and 61.4% for all adults – for people classed as 'other sexual orientation', the figure drops to 49.7%. [4]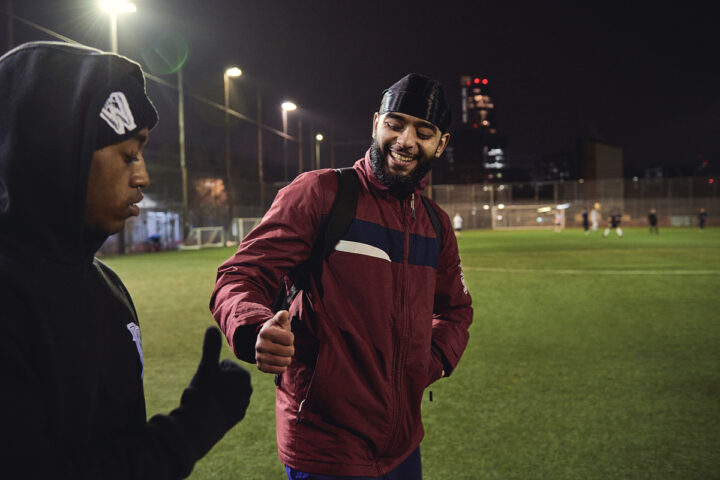 What's been done
Some great steps have already been taken to make the world of sport more inclusive.
In September 2022, the sport's world governing body, Fina, approved a swimming cap designed for athletes with natural black hair, a year after it was banned from the Olympic Games. [5]
In June 2021, UK Sport published its new Equality, Diversity and inclusion Strategy to ensure the Olympic and Paralympic high-performance community is where the nation's diverse and exceptional talent belongs and has the opportunity to be the best they can be.
There are also some brilliant examples of how 'everyday' people have helped make sport more inclusive.
Often motivated by lockdown, there has been an increase in the number of walking groups set up by and for ethnic minorities in the past few years.
Bristol Steppin Sistas, founded last year by Sophie Brown, has almost 600 Facebook members. The group is just one of many created for ethnic minorities. "I'd never come across women of colour walking out in the countryside or coastal areas, so during lockdown my sister and I decided to start a Facebook group and it just grew," said Brown.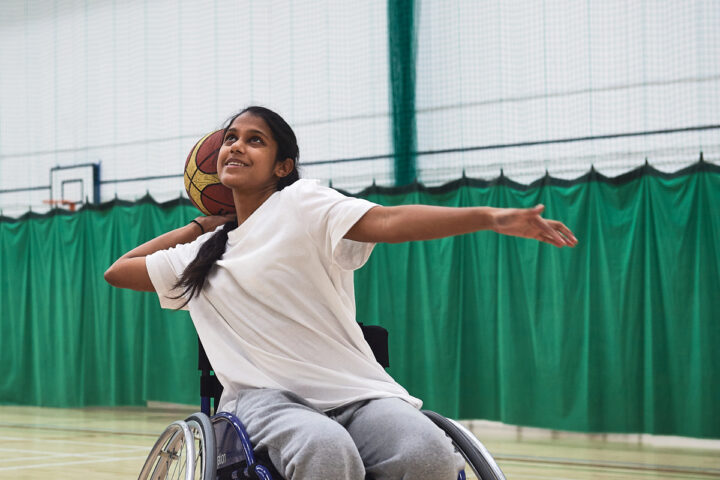 What you can do
There are plenty of ways that you can help to make sport more inclusive.
Kick It Out have released a useful guide worth checking out: 'Supporting LGBT+ Inclusion: a guide for sports clubs'. The resource has been designed to help clubs support LGBTQ+ members, from coming out to creating a more inclusive environment.
Many charities and organisations have resources you can use. Activity Alliance have a wealth of resources such as 'Engaging disabled people in sport and activity'. Their website also features a variety of training courses.
Inclusive Employers has created an 'Anti-racism in the Workplace toolkit', created to help you to embed an anti-racist culture in your organisation.
Macmillan Cancer Support has created the 'Sport, physical activity and cancer toolkit'; in this, you'll find all the information you need on setting up or signposting people living with cancer to sport and physical activity opportunities.
It's also important to ensure that you are inclusive in your workplace. Embedding an inclusive culture into everything you do is essential. Check out this blog on the importance of planning your Inclusion and Diversity Strategy.
A small thing most organisations can do is to have an active diversity calendar. The Inclusive Employers diversity calendar is a great resource for keeping up-to-date with important dates on the inclusion calendar.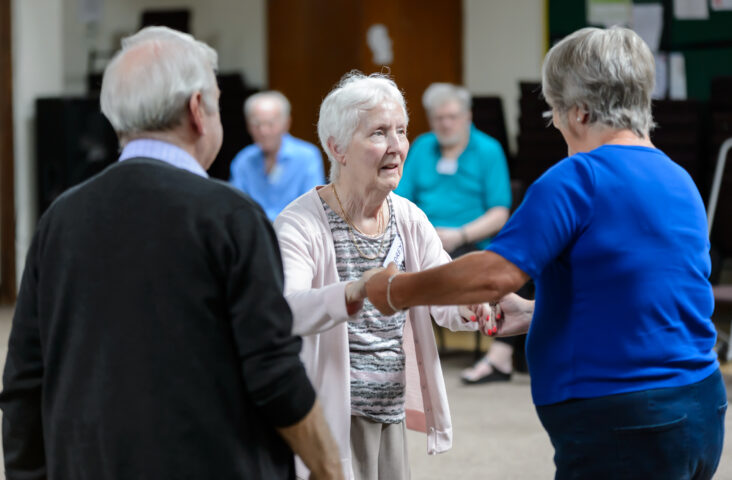 At Together Active, we are continuously dedicated to being as inclusive as we can be. We are dedicated to demonstrating a strong and public commitment to progressing towards achieving gender parity and greater diversity as an organisation.
To that end, we have developed our Equality, Diversity and Inclusion Framework, in collaboration with partners across the region, to ensure we put an inclusive culture at the heart of everything we do. Together Active has also achieved the Foundation and Preliminary of the Equality standard.
As well as this, several of our team members are currently completing the Leading for Renewal – Inclusive Sport Programme by Inclusive Employers, allowing us to further our knowledge on inclusion within sport and physical activity and learnings we can apply to our work.
---
[1] Activity Alliance
[2] Activity Alliance
[3] Kick It Out
[4] Sport England
[5] BBC